Concerto (2006) for piano and chamber orchestra
I. Wild, extravagant
II. Good natured; a little mercurial
III. Theme and Variations
IV. Fast, brilliant
Duration: 20 minutes
FIRST PERFORMANCE: October 2006 in Columbus, Ohio
Donald Berman, piano; Pro Musica Columbus/Timothy Russell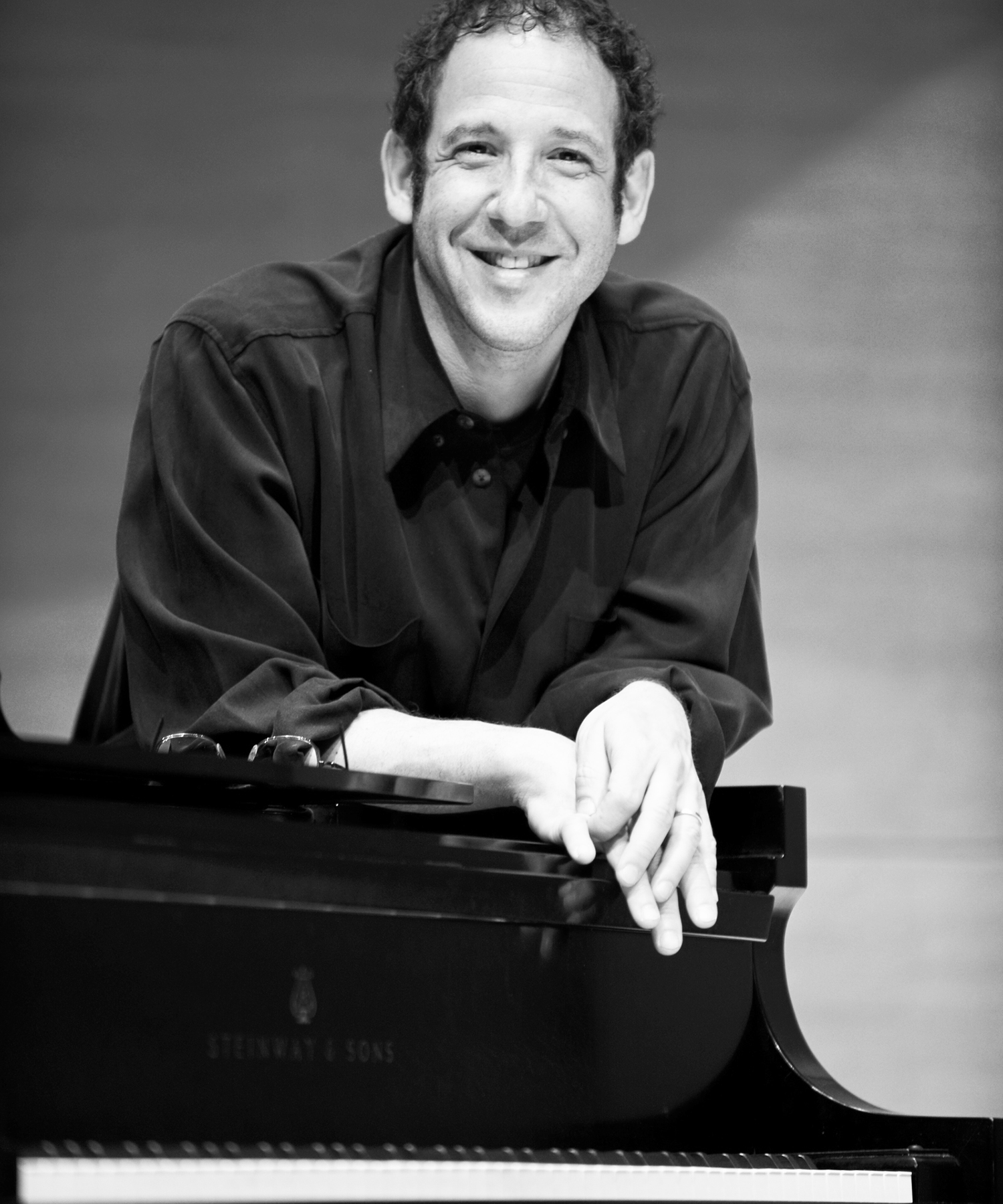 Donald Berman, piano
Donald Berman, piano
Pro Musica Columbus/Timothy Russell, conducting
I came to know Donald Berman in Rome, Italy, in 1998/9, at the American Academy in Rome, and I guess it wouldn't have even surprised me back then that 8 years later I would be writing him a piano concerto.  He was there to uncover older piano works written by Rome Prize fellows that had long since been forgotten- a kind of musical archaeologist if you will, and we all marveled at his tireless and enthusiastic demeanor in finding these new "old" works- he put so much effort into understanding them.
Fast forward several years, and I was particularly honored that he premiered this piece- it is written specifically for him in mind.  Don can play the most difficult repertory, and attacks it with a really intense commitment.  I wanted to write him something which had some technical virtuosity but was also just "fun" to play.  I started off my musical life as a pianist, and everything I try to write for the instrument is something that I would like to play myself (if I wasn't so darn nervous to perform in public!).
The first movement, subtitled "wild, extravagant," sees the pianist playing a modal melody harmonized in clusters- all five fingers of both hands are playing simultaneously all of the time (at least in the beginning).  Further, the melody is rhythmically flaying about in direct tension with what the orchestra is doing, setting him apart as a kind of wild animal, if you will forgive the imagery.  This kind of writing gives the movement an almost "out-of-control" feel at times.  The main melody has a sub-motive, which is a simple three notes- a single note, a note below, and back to the original note- and this material becomes the building block of the movement.  There is also a more lyrical secondary them which contrasts with the first melody.
The second movement is short and light-hearted.  I have subtitled it," good-natured; a little mercurial."  I often think of material in terms of characters, and without taking the metaphor too literally, this one is of someone who is well-intentioned, but perhaps has an interesting, idiosyncratic manner.  The material is the reverse of the first movement- a single note, a note above, and back to the original note.  Each of these notes is adorned with several pick-up, or "grace" notes as musicians call them, which give the effect of falling into the principle note.
The third movement is my first attempt at a theme and variations form.  All music to some extent is a theme and variations of course, but in this case, I was consciously aware each of the variations' textures being distinct one from another, taking some aspect of the original theme and amplifying it for a moment.  The tune itself has a kind of Renaissance flavor to it, except that the harmonies I use have one or two notes extra notes in them each (composers can't leave things alone!). 
The fourth movement, subtitled "fast, brilliant," is returning to the kind of soloistic writing of the first movement.  The feeling here is more triumphal, but a rather fast triumphal.  There is a short blast of rhythmic material at the opening which becomes important as the piece progresses, and then the main melody is presented in the brass, followed by the soloist's entrance.  There is also a second, more lyric theme that comes on the heel of this, made up of four descending notes. 
I had great fun in writing this work, and thinking about my friend Don playing it, and I am so pleased to have gotten to know his wife, Meredith, and their lovely family.
—Christopher Theofanidis