All dreams begin with the horizon (2007) for solo piano
I. lucid, present
II. erratic, charged
III. singing, noble
IV. menacing
Duration: 14 minutes
FIRST PERFORMANCE: February 2007/ San Diego, California/ Tanya Bannister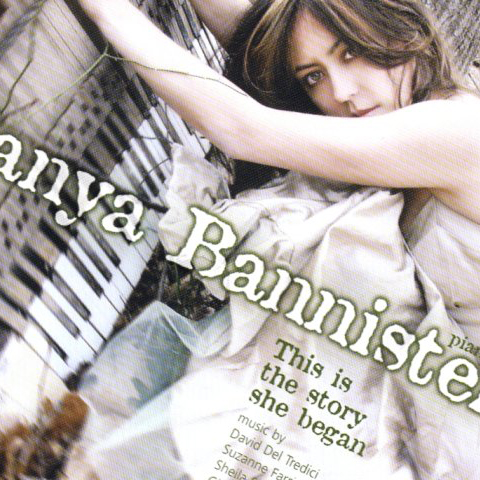 The occasion for the commissioning of this piece was something right out of the 19th century- a piece written as a birthday present to be performed at a salon-style party.  I took great delight in writing this work, not only for the personalized nature of the occasion, but also because it is the first solo piano work I have written in almost 15 years, and since I started my musical life as a pianist, it gave me a wonderful excuse to reconnect with the physicality of the piano.  This work was written at the piano, for the piano. 
The salon nature of the first performance made me think about composing a series of miniature movements- something along the lines of the Schumann piano cycles.  The attractive thing to me about this was that I could concentrate on delineating very strong characters between the movements, and on differences in pianistic approach.
The first movement is impressionistic and gestural in nature, and I think comes from the ephemeral, atmospheric writing one finds in pieces like, "Ondine" from "Gaspard de la nuit" by Maurice Ravel.  The second movement  is quite different- much more earthy and raw.  It contrasts an explosive opening figure with an erratic rhythmic motive.  The third movement was meant as a kind of 'toast' to love which seemed to befit the occasion (as much as my own love-drunk nature).  It basically presents a lyrical melody in three very different ways- once highly ornamented, oncc rhythmically pressing, and once broadly and expansively.  Not wanting ultimately to succumb to my more lyrical side, I chose a last movement which is more of a trouble-maker.  It is based around a very fast septuplet figure that is split up between the two hands and is really almost an etude.  
The title comes from something my father once told me.  In the early sixties he had a series of dreams which strangely all came true in time.  He said that each of those dreams began with the horizon.
—Christopher Theofanidis